March saw us undertake our first rehearsed reading. Back at Park Theatre with a cast of 13 & two days to rehearse, Jemma took it all in her stride & produced a wonderful evening of theatre. We had a full house in P90 of both friends & industry & some great feed back on the play for the author.
It was fantastic to have Ralph Ineson (The Office) & Finlay Robertson (Body Farm) join the Epsilon team for the weekend & we hope this relationship will continue to grow.
A huge thank you to all involved, it was a great success & a lot of fun.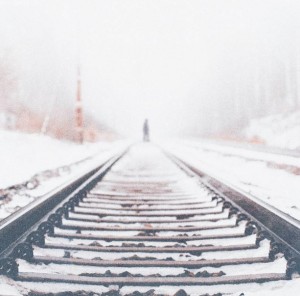 On 19 March 1944 Germany invaded Hungary and the fate of Hungarian Jewry was sealed.
The play enfolds against this historical backdrop and chronicles the life and fate of a middle class family, the Singers, between 1938 and 1945. While Samuel, the patriarch of the family is dying in an upstairs bedroom, the family gathers to celebrate, under the wings of Fanny, the matriarch, the arrival of Adam, their first grandchild. Their three daughters and only son pursue their individual quest for a happy life, ignoring all the warning signs. Only the unexpected casino online arrival of a stranger who warns them of the coming storm derails the celebratory mood. The play is about shattered dreams and suppressed desire, sibling rivalry and maternal conflict. Only at the edge of the abyss, do they finally realise the impending threat – too late. Despite the destruction, there is redemption and survival. However, the stranger, appearing at crucial times in the life of the family, remains an enigma
Images from Park Theatre Rehearsed Reading of  "The Visitor" by Peter Lantos
Cast
Fanny (the Matriarch) – Joanna McCallum
Sara – Kathryn O"Reilly
Serena – Ana-Maria Maskel
Anna – Claire Jared
Leo – Finlay Robertson
Alexander (Sara's husband) – Simon Hepworth
Adam (Sara and Alexander's son) – Jesse Rutherford
Maria (the maid) – Kirsty Marie Ayers
The Visitor – Ralph Ineson
The Mayor – Patrick Bailey
The Officer – John Last
Gendarme 1 – Lula Suassuna
Gendarme 2 – Matthew Schmolle
Creative Team
Director – Jemma Gross
Designer – Mike Lees
Assistant Director – Charlotte Marigot
Casting – Nadine Rennie, Soho Theatre
PR – Anne Mayer