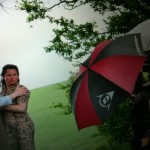 WOW, what a Bank Holiday weekend we've just had.
The whole team, Jemma Gross, John Schumacher, Angela Bull, Andy Colbourne & last but not least, Ross Newell have been playing away in Kent filming the official trailer for our 2012 productions of Gary Henderson's "Skin Tight".
We started off in the most beautiful, run down barn surrounded by rolling hills. This is where the heart of Elizabeth & Tom reside.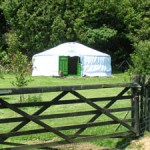 Having a Chelsea & Liverpool fan in the crew, the pub called to watch the FA Cup Final. Keep the team happy & avert mutiny, although the Liverpool fan wasn't smiling for long.
The night & following day were to be spent in a Yurt.
More fantastic images caught of the good life. Laming & crazy dogs as we dig for victory
The end of a successful shoot came in the form of nature at it's best